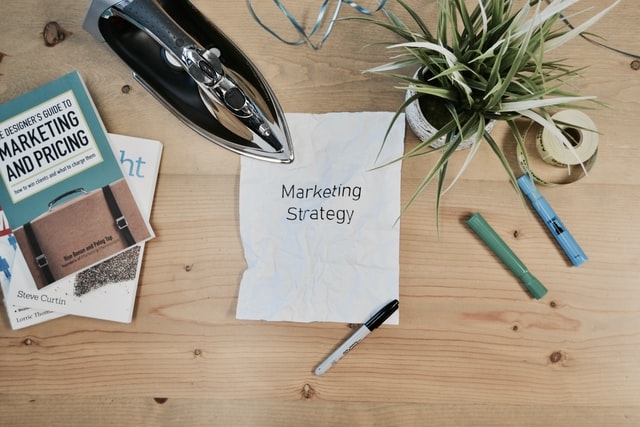 Unfortunately, apart from you and a couple of your friends, no one knows about your website.
So you decide to advertise your website online.
But then again, there are so many internet advertising models out there that they leave you confused about which one to pick.
Fret no more, because the cost-per-click advertising model is everything you're looking for. It's easy to understand, offers great results, and is very much in keeping with the times.
Now let's dive in and talk about what exactly ppc campaigns are and how it will help you reach more customers.

What Exactly Is It and How Can It Help Get You More Views

Cost-per-click (CPC) advertising, also known as pay-per-click (PPC) advertising (the two terms are used interchangeably), is one among the various online advertising models that help website owners get more hits on their site.

Basically, the site's owner (also known as the advertiser) gets in touch with a publisher to display his ads on other website and search engines such as Facebook, Google, and Microsoft Bing.
These ads are usually displayed in a separate section of the website or search result page reserved exclusively for such sponsored ads.
What Happens After They Click My Ad
Whenever a visitor clicks on that ad, they are automatically redirected to the target website or webpage. The advertiser, meanwhile, has to pay a fee each time his ad is clicked.
The question is, why is it worth it for you?
Here are three questions that can help you take a decision about investing in CPC/PPC advertising.
Note: If you want us to improve your website's traffic with pay per click campaigns, get in touch and let's get to work.
Who Is My Target Audience
This is the most important question you need to ask yourself. Identifying your target audience is the key to any marketing or advertising campaign.
Being sure of your target audience and their expectations helps you plan and structure the campaign with appropriate keywords and content.
Also, determining your preferred outcome is essential if you wish to maximize ROI.
You need to be sure of what you want to gain out of the advertising campaign.
For example, do you want your users to simply click your ad and move on?
Or do you want to convert the site hits into tangible leads and sales opportunities?
Setting goals like these ultimately helps you understand what you want, and helps you to clarify whether CPC/PPC advertising can actually help you to achieve your goals.
What Is My Budget
As CPC advertising requires you to pay for every click, drawing up a budget gives you more freedom and control over your campaign, as you can spend money in any way you see fit.
Let's face it – CPC advertising is expensive.
A single click can cost you between $2 and $5.
The more you spend, the more visitors you get; but there's still no guarantee of turning clicks into sales or leads - without good content, you can end up getting visitors who are not interested in buying your products or services.
Due to the low conversion-rate of clicks into sales, it is imperative that you compare the cost and benefits of advertising like this to determine the feasibility of your CPC campaign, and to establish whether you can sustain spending over a period of time.
Do I Have The Time, Money, And Resources To Manage The Campaign
Even though cost-per-click advertising might get you more views, handling the increase in traffic and converting the leads into sales is of utmost importance in order to turn your investment into revenue.
And that's not all - accurately tracking the performance of the campaign is vital to give you a clearer perspective of the direction your advertising strategy is headed.
Tracking performance allows you to efficiently manage, optimize, and make changes to your campaign on the fly.
You can either choose to do all of these on your own, or you could employ a team of specialists to do it for you - which means either a larger workload, or a larger cost.
You need to take your resources into consideration before starting off with an advertising campaign.
Answering the three questions above should give you a clearer idea about whether or not it's a good idea for you to invest in such a model.
Cost-per-click advertising is not a one-time process into which you can simply throw in some money and watch your website get plenty of views - instead, it's a continuous, highly-demanding process.
But if it's done right, it has the potential to boost your business tremendously.
Note: We do this type of work for our clients day-in and day-out. Contact us and lets get to work.