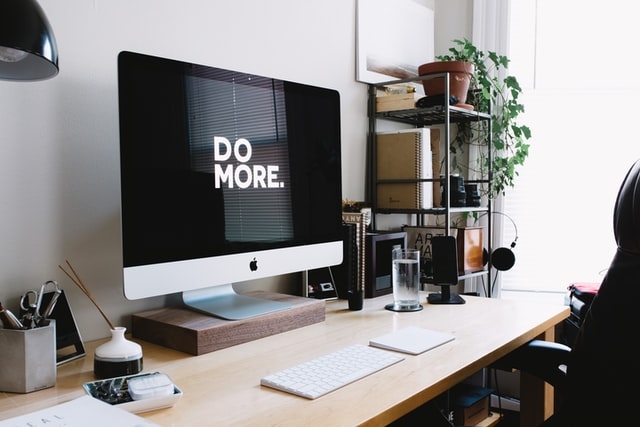 The Digital Age is a new frontier for businesses large and small alike.
With all of the new challenges and opportunities posed by the Internet's dominance, you may find yourself wondering "do I need a website for my small business?"
The short answer is a resounding yes.
Entrepreneurial spirit and good old fashioned work ethic are sure to assist you in the professional world.
But you will never have a chance to utilize those skills if you aren't effectively communicating with customers about your business.
In this day and age, the first line of customer communication means digital presence. Here are some of the most important reasons to establish a website for your small business.
A Website Helps You Meet Customer Expectations
Unless you are totally out of touch with current trends, you know that potential customers almost always do some online recon before making a purchase, even if it is from a brick and mortar store.
A high quality website has become standard, and failing to meet those expectations reflects poorly on your business.
Without a website, your business appears outdated.
When customers can't learn about you online, they are hesitant to patronize you. Your website does not need to be expansive or excessively detailed, it just needs to hit on the key points that customers are interested in.
Note: If you want us to improve your small business website, we'd love to help by showing you opportunities you're missing out on, get in touch.

It Helps You Control The Narrative Surrounding Your Business
Customer reviews create a great deal of social proof surrounding your business, but they do not tell your story.
Sites like Google and Yelp can help sway customers in your favor, but they are only one piece of the puzzle.
Establishing a website allows you to explain the pertinent facts about your business in your own words; reviews are a great supplement to a website, but they are not a complete picture on their own.
Why not take control of the situation?
You Can Easily Change And Update It
If you are in business for long enough, some aspects of your company are bound to change.
Whether it is simply an update to your hours of operation, a new product offering, or a location change, a website allows you to easily and immediately communicate those updates with customers.
Frequent updates will also improve your search engine ranking, so you will appear on the screens of more potential customers.
A Website Provides A Medium For Digital Advertising
A website for a small business allows you to move away from traditional advertising and use digital advertising.
The world is becoming increasingly more paperless and interconnected, and a website allows you to gain traction with potential new customers without paying for traditional advertisements.
It should be noted that social media (while another great supplement) is not a substitute for a good website, and that a poorly designed or out of date website is hardly better than no website at all.
Exert the time and resources to develop a website with an effective interface and an aesthetic that reflects the ethos of your business.
Conclusion
The long and the short of it is that every business needs a website in order to achieve maximum success.
A well-developed, high-quality website will pay off more than almost any other investment you make for your small business, and ensure that you make the best possible first impression on prospective customers.
Maybe your business is doing fine without a website, but since when is fine good enough for an entrepreneur?
Note: We create stunning websites for our small business clients day in and day out. Get in touch and let's get to work.